ELLALAN is a vibrant full-service law firm rooted in Hong Kong and well-connected with the rest of the world.  
Founded by two leading intellectual property lawyers Alan Chiu and Ella Cheong JP, ELLALAN began its journey as a young IP boutique law firm in October 2016. It went through some amazing years of rapid development and is now widely recognized by global legal publishers as one of the fastest-growing law firms in Asia.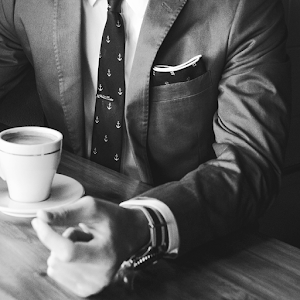 ELLALAN group has grown from 17 to 70+ people and from 1 office of 3,500 sq. ft. to 3 office locations, namely Hong Kong, Beijing and Guangzhou, with office space of over 17,000 sq. ft. in total. ELLALAN has served over 1,000 clients, ranging from global conglomerates, MNCs, blue-chip companies, PRC state-owned companies to start-ups (including some top Hong Kong unicorns) as well as high net-worth individuals and celebrities.
ELLALAN group currently consists of: ELLALAN (张淑姬赵之威律师行), a Hong Kong law firm; (ii) ELLALAN (Guangdong) Law Office (广东健伦君律师事务所), a PRC law firm based in Guangzhou; and (iii) ELLALAN (Beijing) IP Agency Limited (健伦(北京)知识产权代理有限公司), an intellectual property agency in Beijing, providing a full range of legal service to serve clients' legal and commercial needs in the Greater China Region.
Goals and Values
ELLALAN believes bigger is not necessarily better. We strive to position ourselves uniquely to offer clients top-tier firm's quality and partners' attention without compromising practicality and flexibility and also at competitive rates.
We also pride ourselves on engineering options to resolve clients' complex problems and adding value to clients' businesses.
Practical, efficient and quality are the hallmarks of ELLALAN. We see clients' businesses as ours and always go the extra mile to help clients succeed.
A Thriving and Award-Winning Team
Our lawyers received over 200 professional awards recognizing our deep knowledge and exceptional experience in the Asia legal market, particularly in respect of IP, technology, entertainment and HK – Mainland China cross-border practices.                  
Further, We have a very diverse group of professionals with different backgrounds. Our lawyers are qualified to practise law in Hong Kong, China, U.K. and Singapore, and many of them are not just from law but also science and other relevant disciplines, such as biochemistry, pharmacy, IT forensic, electrical engineering, mechanical engineering, finance, real estate, social science, translation and politics. Such a diverse background enables ELLALAN to have a true and thorough understanding of clients' industries and real business needs. We speak the same language as our clients and this is precisely what clients want nowadays.
Local Expertise with Global Reach
ELLALAN is committed to serve clients' legal and business needs with international dimensions and is well positioned to assist foreign clients to navigate the difficult waters in Hong Kong and Mainland China, and at the same time to facilitate local Hong Kong and Mainland clients to go global.
Most of our lawyers and professionals have substantial international experience in working with foreign attorneys in 100+ jurisdictions to handle overseas legal and IP matters on a day-to-day basis. Our team includes many multilingual speakers who previously worked in the UK, Singapore, Japan, Australia, US, Mainland China, etc., allowing us to fully utilize our on-the-ground experience and knowledge about international laws, practices and regulations.
Our Track Record
Named "IP Firm of the Year (HK)" by Managing IP 2020
Named "Trademark Firm of the Year (HK)" by Asia IP 2019
Consistently ranked among the top law firms for IP enforcement and litigation as well as transactional work in Hong Kong
Recognized as Pro Bono and Community Service Gold Law Firm
An award-winning IP team with a high ratio of lawyers and professionals with science background
Advising more than 30 internationally renowned fashion and luxury brands on brand protection and anti-counterfeiting in Greater China
Assisting a global technology giant to handle their trademark, domain name and copyright portfolio in more than 66 countries
Representing more than 50 technology start-ups (including some unicorns) on different aspects, from incorporation to regulatory, from fund-raising to day-to-day business issues and from IP to IPO
Advised more than 100 public enterprises and 1,000 private companies
Acknowledged as one of the most active law firms in the entertainment sector, covering music and film contracts, movie investment and collaboration, music and film licensing and distribution, celebrities' rights and defamation, and disputes between artists and managers.